What's The Point Of Defining A Target Market?
Apr 20, 2021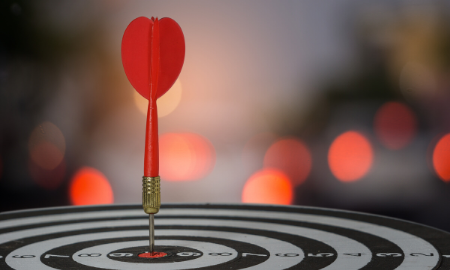 There seems to be a nervousness about narrowing down your ideal target market - so let's explore that!
Time and time again at networking meetings and in conversations that I have with small business owners, there is no clearly definable "ideal customer" and each business is trying to be pretty much all things to all people.
This makes your marketing so much more difficult as you are unable to direct your marketing message so that it is specific to the recipient. The more targeted you can be, the easier it is to speak directly to your ideal prospect and relate the benefits of your offering to them.
For me, it also makes it easier for me to refer you as I am more likely to think of an IT company with 5-50 staff, in Northants, with a turnover in excess of £250k than I am any SME in the county.
A recent example of how being more definitive about your market can work. A Connect member had been attending meetings for at least 6 months; having attended a workshop with Jacky Sherman of Asentiv, he realised that a market sector that worked best for him was event management companies. Once he changed his elevator pitch to include this differentiation, he received 2 leads from effectively the same audience he had been networking with for some months.
It works!
So think about who your ideal customer is and start to think about clarifying your message to potential referrers and prospects. Think about the following:
turnover
number of staff
geography
industry sector
sex, age or ethnicity
hobby/interest
position within a company
etc.
You may be fearful that you are going to lose opportunities by being too niche, but that is not the case. Unless you are looking for 100's or 1000's of new customers in a year, your narrowed down target market will have more than enough potential prospects that could generate business for you.
This approach will also enhance your presence at networking meetings where there is no lockout, as you will be able to distinguish your business from any competitor that is in the room.
You'll be surprised how many more leads you generate and how much more effective your marketing will be when you be more specific!