Blogging rules to live by
Mar 23, 2020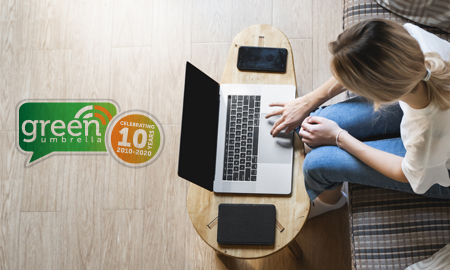 I'll be honest, I am my own worst enemy when it comes to blogging, I know it's really important and the truth is I write at home every single day, but that is for myself, no one sees it or reads it. I write purely for my own pleasure.
Like everyone else, we are being thrown into scenarios that we are not used to, and are having to adapt and suit the business needs as they happen. Being thrown into doing more video is one of my discomforts, which I will cover in another blog, but also so is blog writing …. Weirdly.
I had agreed to do this blog for The Business Community prior to COVID-19, and even at that point, I wasn't exactly sure what I was going to write about. Now my deadline has reached, so I thought I would sit down today and write about blogging. At a time of big business changes, I think it is more important than ever to still be out there marketing and adding content to your website. Now is the time to sit down and write the blogs that you have been putting off, and sharing that knowledge that you are an expert in.
Without further ado, here are three main blogging rules that you should live by:
Blog Rule 1
Create a list of blog titles
Think of all the main topics and questions that people have asked you in the past. Ask yourself some questions, are these useful topics? Could I be helping my audience right now with this topic? I could have written 20 or 30 other blogs today, but I personally thought that giving you some guidance on blog writing would be more beneficial.
So, once you have put together that list of blog titles, pick one to write about.
Blog Rule 2
Set some quiet time aside to write your blog
Now I'm not going to lie, I am currently working from home with a barking mad dog, yep he barks constantly, and two school children. I have also set up office space in my conservatory with three extremely noisy guinea pigs too…… this is not my ideal scenario to set aside time to type a blog, but I agreed to write a blog, and I am determined to get it done.
Ideally, I am better and sharper minded first thing in the morning, so that is the time that I would choose to write my blog, even being surrounded by small chaos. However, you may be someone who finds it easier to think in the evening when kids are in bed. You just have to pick a time that is better suited for you and go with it.
Blog Rule 3
Have a blog writing strategy regardless
Even though we've all been thrown into chaos, you should still have a strategy and a plan. At the beginning of this blog, I didn't have a plan but now as I reach the end of the blog, I have a full plan for writing a blog every week! We may be in this situation indefinitely so it is wise to map out exactly what you can write about and when. Think about SEO because that is still important. Think about questions that people may search for in your industry. If government guidelines are changing in your industry or deadlines are extended, then inform your customers of these changes. Let them know that you are still trading but give them helpful information. Now is not the time to sell, sell, sell, now is the time to share your knowledge and your expertise. Your customers will appreciate it!
I also know for some of you writing a blog might be taking you out of your comfort zone, but just try it. There are tools that you can use, such as Grammarly to check your spelling and grammar, and I always get someone in the team to read it first prior to publishing.
Good luck with your blog writing!
---
Pam Taylor provides 121 Coaching on Digital Marketing & Social Media Management for Green Umbrella Marketing Ltd supporting businesses both Locally and Nationwide.
My clients are from a diverse range of industries, from Legal, Recruitment, Construction, Retail and Classical Music, they all have a uniqueness to their business. As my background is within the Fashion and Retail Industry, I enjoy working with companies that have a creative element to them or like to push the boundaries a little.