The importance of reviewing business contracts before signing them
Nov 4, 2020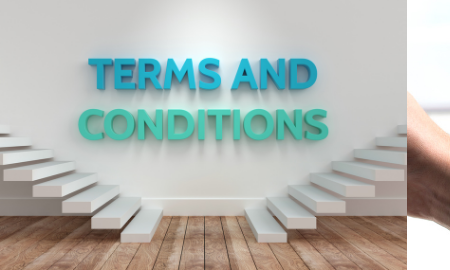 Contracts and T&Cs are boring!
There are just loads of words, most of which don't make sense right? And it doesn't matter much anyway, does it? Most people are reasonable and I'm sure it'll be fine, right?
I recently had a client present me with this scenario:
"We signed a contract in March 2015 but now want to move suppliers. The company is saying we need to give 6 months notice to end in March. They say we have missed this and now need to wait until next September to give 6 months notice to end March 2022. Is this legal and enforceable?"
It's a classic example of why reading the terms and conditions is so important. This contract wasn't a massive contract value-wise, and so it was signed without much consideration – the price is agreed, the service agreed etc. The small print not so much.
Within the contract it said that if 6 months notice to expire was not given prior to the anniversary date, the agreement will renew for a further twelve-month period.
In the B2B world, the general principle is that parties can put whatever they want into their contracts and if they are accepted they will be enforceable. Dealing with consumers is massively different, and this clause wouldn't be enforceable there, but between businesses it would be fine.
So because the client hadn't given notice prior to September, it meant the contract would renew in March 2021 until March 2022 – thus keeping them tied in for the best part of 16 months. What makes this worse is they've already found the cheaper/better supplier and so know that the current contract is costing them more stings badly.
But sadly it is another salutary lesson to read and review your business contracts.
It is also a reason why you should look at your own contracts or T&Cs, because you might be an evil organisation that wants to tie in a contract for over 12 months, or you might want to limit your liability so you can't be sued, or you might just want invoices to be on yellow paper and sent only on Tuesday and they'll be paid whenever the Moon is ¾ waning provided it is not a Monday or Thursday.
Or I guess you might want to be reasonable, in which case your contracts can do that too.
But what is important is that you review them before signing them as afterwards is too late.
---
Steven Mather is a highly experienced solicitor and mediator; qualifying in 2008. He always specialised in litigation/dispute resolution, employment and business law. He is tenacious and robust when needed, but also very calm and supportive bringing a touch of humour and compassion to matters. He brings a no-nonsense, yet friendly and plain English approach to the table, but gets results for clients and provides solutions to problems. Steven has acted for a wide range of clients, from national PLC clients to small and medium-sized businesses as well as individuals.
What he really enjoys the most in his job is helping people. If he can help someone who just can't sleep because they're facing one of the biggest issues in their history, and he knows what to do to fix it, it can be really rewarding. He also realised that he really enjoys winning – it doesn't matter whether it's a few thousand pounds or a multi-million-pound settlement – winning and getting justice for deserving clients is a passion of his.
Get in touch if you have a legal issue - stevenmather.co.uk